Lambda Architecture Webinars: New Ways to Move to Lambda
August 29, 2016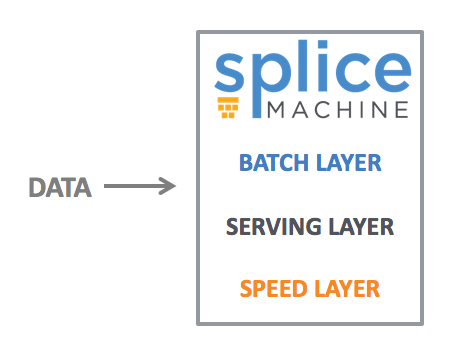 Splice Machine recently hosted two one-hour webinars, each focused on the Lambda Architecture.
The first webinar, which was presented by Chiny Driscoll, CEO of MetiStream, and Krishnan Parasuraman, Vice President of Sales and Business Development for Splice Machine, discussed simplifying the Lambda Architecture. Many companies are struggling to support multi-workload environments where both batch and real-time streaming data pipelines are required to fuel their applications.
A common way to address this is the Lambda Architecture, a scalable and fault-tolerant data processing architecture which takes advantage of both batch and real-time stream processing methods in a single framework.
Driscoll and Parasuraman described options for implementing the Lambda Architecture and use cases where these can be implemented effectively. They also discussed how leveraging key solutions such as Kafka + Spark Streaming + a Scale-out RDBMS can optimally support the capabilities of the Lambda Architecture.
MetiStream is a Big Data services and solutions company specializing in real-time implementations and advanced analytics. They help customers integrate, transform and share their data.
The second webinar, which was presented by Monte Zweben, CEO and Co-Founder of Splice Machine, and Gene Davis, VP of Products and Operations and Co-Founder of Splice Machine, discussed "Lambda-In-A-Box". Although Lambda Architecture enables continuous processing of real-time data, it has traditionally been painful to integrate multiple compute engines. With the new scale-out RDBMS systems, you can now get all the benefits of Lambda with a much simpler architecture.
During this webinar, Monte and Gene discussed a Lambda Architecture built on Splice Machine's open source RDBMS powered by HBase and Spark, and how to ingest high volumes of data at velocity while simultaneously performing analytics and serving concurrent queries. They also demonstrated how to try this at scale in an AWS sandbox in just a few clicks.
For more information about how Splice Machine can support Lambda Architectures, see this recent article in KD Nuggets.