Benefits of the DOMO BI Platform on Splice Machine
December 22, 2016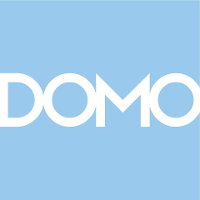 DOMO is a business intelligence (BI) and Analytics Platform that can easily integrate with Splice Machine via ODBC drivers to power analytics for your organization.
What is DOMO?
The BI platform delivers a SaaS-based platform that helps CEOs and business leaders transform the way they manage business via direct access to data, and lets you see all the information you care about in one place to make better decisions.
Features of DOMO:
The platform

 is well known for its Management dashboards, and provides appealing modern user experience and social and collaboration features

Integrated visually-pleasing reporting from multiple sources

Alerts and automation available based on threshold data

Access privileges

Mobile visibility available

"Magic ETL" and DataFlows capabilities to combine data for reporting with or without SQL knowledge
Others in the space:
There are many players in the Business Intelligence space, including Tableau, Microstrategy, Qlik, ClearStory Data and Birst.
Customers:
DOMO features 1,000s of customers on their website including MasterCard, eBay, Sagem GoodWill, DHL and many others at of time of this article.
Benefits of DOMO include:
Visually appealing dashboards

Rapid deployment & intuitive dashboards

Applicable to all skill levels

DOMO Buzz

to discuss findings, develop alerts

Pre-built connectors and quick start apps

Ease of use for business users on complex data

High-touch approach to customer service
How does it integrate with Splice Machine?
Splice Machine can connect to DOMO via standard ODBC connectors today.  If requested by more of our clients, Connections and QuickStarts are being considered in our roadmap.
Want to learn more?
Contact us to find out how to get the most out of a Data Warehouse and RDBMS in one with Splice Machine.