Splice Machine: A Key Component for the Intelligent Supply Chain
Even though supply chain complexity continues to grow at a rapid pace, many of the challenges that plagued supply chains 40 years ago have not improved.
High costs, implementation complexity, and lack of scalability are inherently associated with supply chain systems, making it harder than ever for supply chains to meet demands until now.
Splice Machine's Supply Chain Optimization Solution lowers the cash you tie up in inventories by predicting supply chain events and planning around them.
Easily inject AI to enable automation.

Teach your supply chain to anticipate unforeseen change using Machine Learning.
Typical supply chain systems try to boil the ocean with forecasting and demand planning, supply planning, capacity planning, and sales and operations planning. But you can never plan perfectly. You have to be able to act in the moment. Three of the biggest pain points plaguing sales and operations today are:
Real-time, Accurate Order Promising
Salespeople cannot in real time give accurate order promise dates to customers.
Optimized Inventory Allocation
As uncertain events occur, plans are obsolete. Planners need to optimally allocate inventory in real-time.
Predict Unforeseen Change
Sales and operations people would love to have a crystal ball that could predict what will go wrong in the supply chain. Now, they can use artificial intelligence to see around corners by developing machine learning models that predict events requiring changes to the plan and then use those predictions in order to proactively promise orders and schedule shipments against the predictions.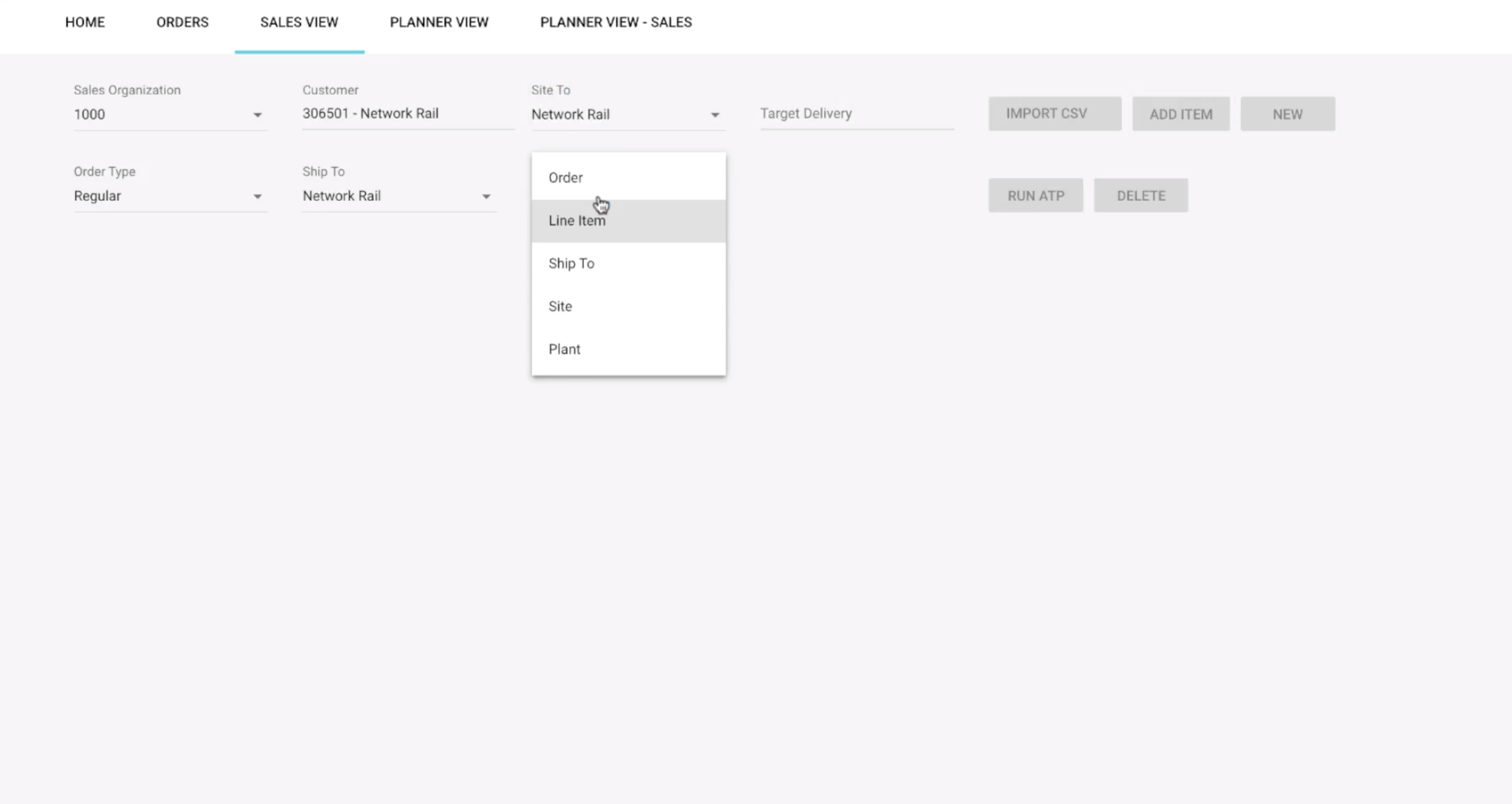 See How Fast and Easy Splice Makes Available to Promise
Splice Machine's real-time order promising solution synchronizes with existing ERP systems, provides inventory availability in seconds, and scales out to support complex calculations and highly performant record lookups on a single platform. Watch this demo to see just how fast, easy and powerful this solution can be for enterprise sales teams.
Behind the Covers: Splice Machine's Intelligent Application Platform
Supports fast data ingestion for master data including product, customer, and supplier data
Streams in order information in real-time as orders are entered, changed, and updated
Models inventory in fine-grained intervals representing every change planned in the future to provide real-time queries and optimization
Provides ANSI-SQL and ACID-transaction support to facilitate application development and concurrent application workloads
Provides a combined platform to power applications and perform analytics
Available as a service so no infrastructure required
Scales dynamically, so users can provision just enough infrastructure for their needs
Has built-in machine learning via Spark MLlib and connectivity to other platforms like TensorFlow and H2O
Supply Chain Optimization Solution Use Case
"Splice Machine's order promising and scheduling solution gives our salespeople a real-time reservation tool to better serve our customers and make reliable commitments on behalf of our enterprise," said Todd Toumala, CIO, Infinera.
"Additionally, we will get an early warning system of orders threatened by unexpected shortages and tools to re-optimize."
Problem
Before Splice Machine, salespeople could wait up to 36 hours for price quotes and inventory availabilities. Meanwhile, sales planners were pressed to optimize allocation based on moving business priorities and inventory availability. Both teams needed transparency to real-time inventory data.
Solutions
Splice Machine Supply Chain Optimization provides access to real-time inventory data to perform what-if prediction and planning. Salespeople can secure customer commitments in minutes, maximizing revenue opportunities, and promising on-time delivery based on priorities. Planners can react to supply chain events and optimize around them. But even better now they can plan around predicted events and possibly not have to react.